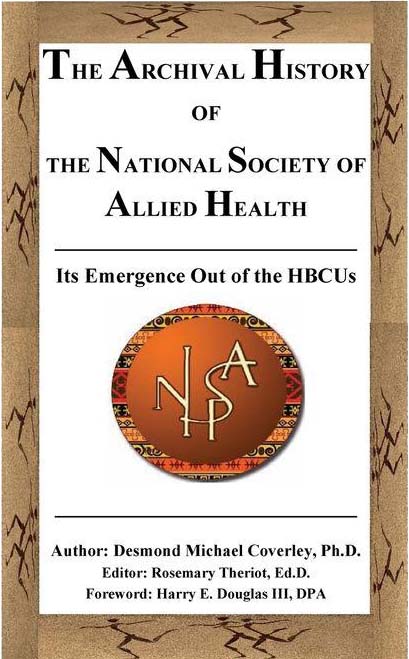 The Archival History of the National Society of Allied Health:
Its Emergence out of the HBCUs:
by Ph.D. Desmond Coverley, Ed.D. Rosemary Theriot (Editor), DPA Harry Douglas III (Introduction)
This Book, "THE ARCHIVAL HISTORY OF THE NATIONAL SOCIETY OF ALLIED HEALTH (NSAH): Its Emergence out from the Historically Black Colleges and Universities (HBCUs)", chronicles the activities of the organization since its establishment during the Post-Segregation period. The 43-year organizational journey documents the historical activities that parallel the civil rights movement to the present day.